There was something special about the Regency Period in England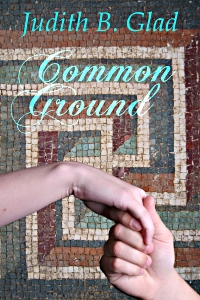 Her only inheritance is a Roman ruin. His only passion is antiquities...
    Until now.
The study of antiquities is no fit activity for a lady, according to Amaryllis Raven's guardians, the aunt and uncle who took her in after her father's death. Yet her Aunt Sessiletyn makes no effort to introduce her to the ton. Heir to a marquessate, Chaunce Boothsby would rather dig for buried Roman ruins than play a man-about-town. They might never have met, but for a duck-chasing dog.
Before long she begins to dream impossible dreams.
But Aunt Sessiletyn sees Chaunce as a perfect match for her beautiful daughter, and attempts to convince Amaryllis that his only interest in her is her father's only legacy, the secret location of his antiquities site. Only a bold move will allow love to triumph, and Chaunce must make it soon.
Published by Uncial Press.
Available at Amazon, KOBO, and Untreed Reads,
and most other ebooksellers on Planet Earth.
---