And in the meantime, there is an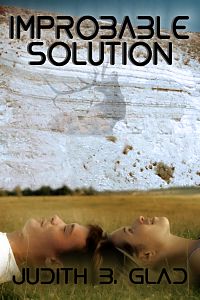 Visit Whiterock, Oregon...
... where peculiar happenings are taken for granted. Where Sally Carruthers is stuck, nursing a dying father. Where Gus Loring seeks forgetfulness. Where people are from, because there's nothing left to hold them there. Yet somehow it endures.
Perhaps there's something more to Whiterock than dusty streets, shabby buildings, and discouraged residents, because everything changes when Gus and Sally find each other. But how could that possibly make the decrepit bandshell look new, put the antlers back on the poor, abused bronze elk?
Available now, from Uncial Press,
and at practically every ebookseller on the planet.
~*~